Wooden pallets and packaging in the centre of the sustainable economy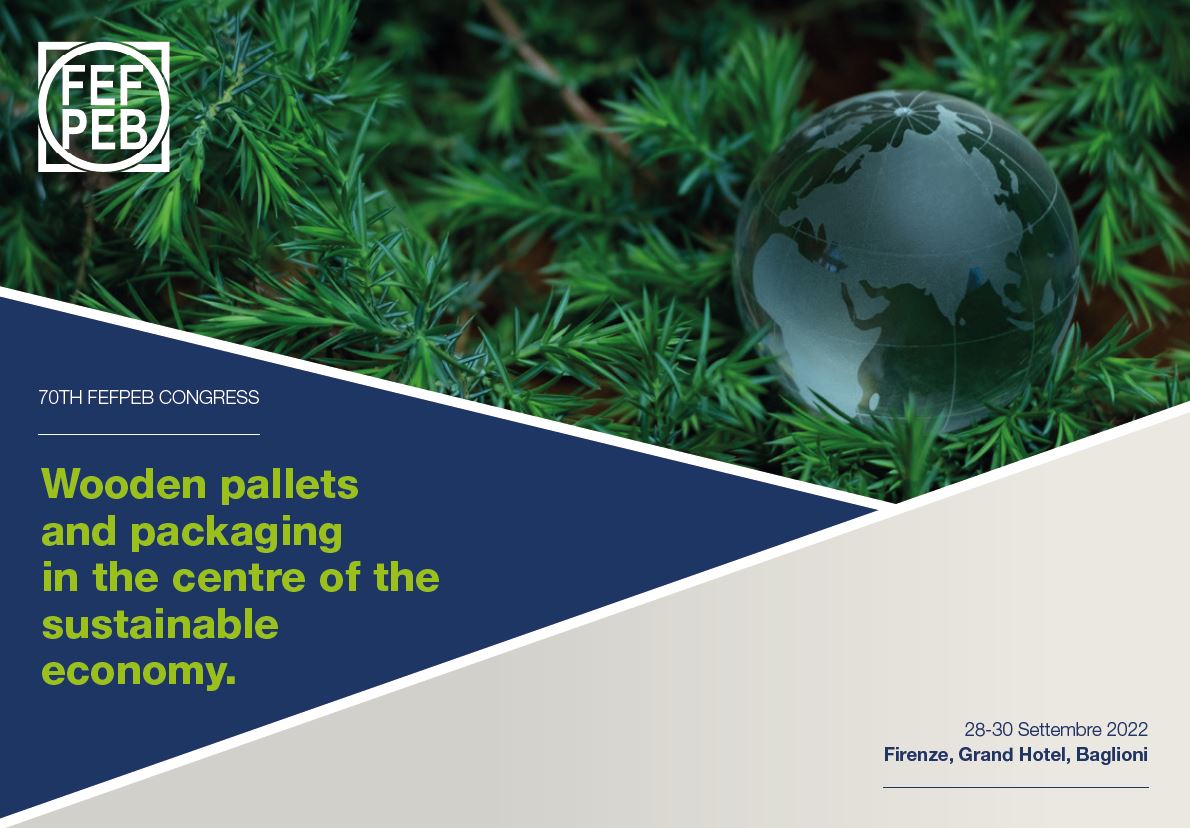 70th FEFPEB congress, 28 – 30 September 2022, FIRENZE (ITALY)
It is a great pleasure to invite the FEFPEB membership for the full-scale congress in Firenze. We had to postpone this congress two years due to the COVID-19 restrictions. Corona is not gone, but we can make our travel arrangements for a great sojourn in Tuscany.
The headquarters of the congress are located in the excellent Hotel Baglione, near the railway station in the centre of Firenze. The splendor of Firenze will come over us, not only as fantastic dinner locations have been arranged.
First and foremost it is the business angle that drives the congress, with a variety of themes and qualified speakers at the business session and a professional tour with leading companies in pallet manufacturing, pallet repair and Industrial packaging.
Assoimballaggi is hosting the congress and in conjuction with the FEFPEB organisation our Italian friends will make us feel at home in Italy.
In the congress website all necessary information is to be found and we recommend all delegates and partners to register for the congress and book your hotel accommodation.
In the months coming FEFPEB will give updates on the congress.
FEFPEB is looking forward to welcome you in Firenze.
Rob van Hoesel
President FEFPEB